Wonder Momo
General Information
Type
Anime
Created by
Graphinica

Namco Bandai Games

Years on Air
2014
Episodes
5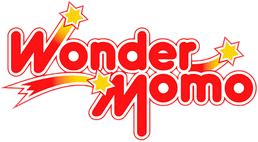 Japanese Title: ワンダーモモ
Plot
One day, a group of aliens planning to take over the Earth invade Tokyo. Momoko, who aspires to be an idol, gets involved in the ensuing fight, albeit in an unexpected manner. Warudemon, king of the alien empire, uses various tactics to hunt down Momoko and the people around her. Momoko decides to stand up against this aggression.
Picture Gallery
Video Gallery
Ad blocker interference detected!
Wikia is a free-to-use site that makes money from advertising. We have a modified experience for viewers using ad blockers

Wikia is not accessible if you've made further modifications. Remove the custom ad blocker rule(s) and the page will load as expected.