Super Twins
General Information
Type
Philippine Live Action
Created by
GMA Entertainment TV Group
Years on Air
2007
Episodes
78
Plot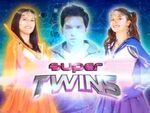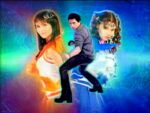 The story revolves around twin girls named Sha-sha and Tin-Tin who transform into teenage superheroines Super S and Super T, respectively, and daughters of Manuel Paredes and Ester Paredes. They transform by kissing their special rings. Using their powers, they commit themselves into saving people's lives.
Ad blocker interference detected!
Wikia is a free-to-use site that makes money from advertising. We have a modified experience for viewers using ad blockers

Wikia is not accessible if you've made further modifications. Remove the custom ad blocker rule(s) and the page will load as expected.