Sky Dancers
General Information
Type
English Cartoon
Created by
Abrams Gentile Entertainment.inc, Xilam, Gaumont Multimedia
Years on Air
1996
Episodes
27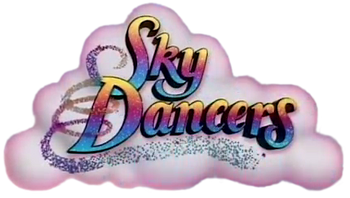 Italian Title: Le magiche ballerine volanti
Plot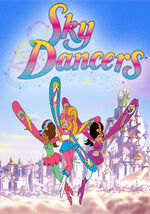 Prima Ballerina, Jade, Modern Dancer, Camille, American Heritage dancer, Breeze, the Country rock dancer, Angelica, and the Hip Hop dancer, Slam, five students from High Hope Dance Academy become heroes for a distant realm known as a Wingdom. The school's headmistress, Dame Skyla (also know as Queen Skyla) teaches them to be Sky Dancers after she learns that her brother-in-law, Skyclone is attacking her Wingdom.
Ad blocker interference detected!
Wikia is a free-to-use site that makes money from advertising. We have a modified experience for viewers using ad blockers

Wikia is not accessible if you've made further modifications. Remove the custom ad blocker rule(s) and the page will load as expected.