Pyra: Ang Babaeng Apoy
General Information
Type
Philippine Live Action
Created by
GMA Entertainment TV Group
Years on Air
2013
Episodes
70
Plot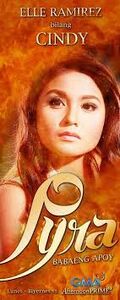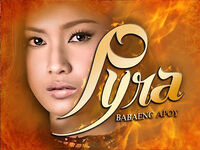 Pyra was a pyrokinetic since birth, meaning she has an ability to raise fire whenever her emotions affect her. Besides that, she is a normal girl who lives with her mother. Her life will change when she falls in love with a man.
Can the man accept her secret?
Ad blocker interference detected!
Wikia is a free-to-use site that makes money from advertising. We have a modified experience for viewers using ad blockers

Wikia is not accessible if you've made further modifications. Remove the custom ad blocker rule(s) and the page will load as expected.