Nandaka Velonica
General Information
Type
Anime
Created by
Michiya Katou
Years on Air
2014
Episodes
10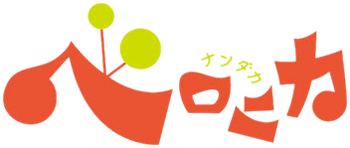 Japanese Title: ナンダカベロニカ
English Title: Kind of Velonica
Plot
Velonica, a high-handed and ultra-selfish little alien girl, is the self-centered heiress of Galaxy Network, the largest communication service of the entire universe. As the coverage of the company expands, she visits planet Earth, an (in her view) underdeveloped world filled with unnecessary stuff like "human relationships" and "laughter." She begins to cause havoc on Earth. After a "fated encounter" with an Earthling boy, Velonica wavers between a possible budding romance with the boy and her dedication to the arts.
Ad blocker interference detected!
Wikia is a free-to-use site that makes money from advertising. We have a modified experience for viewers using ad blockers

Wikia is not accessible if you've made further modifications. Remove the custom ad blocker rule(s) and the page will load as expected.