Misty May
General Information
Type:
Show within a Show
Appear On
Tittle
Otaku no Video
Type
Anime
Created by
Takeshi Mori
Years on Air
1991
Episodes
2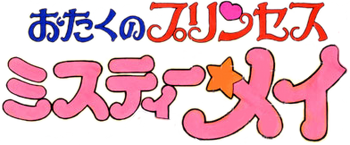 Concept
Misty May is a magical girl show created by the main characters in the Otaku no Video anime series. This is shown at the last minutes of the second episode of Otaku no Video.
Plot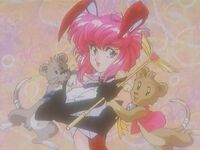 The main character, Satsuki, is a quiet girl who's always being picked on. But when she gets hold on her baton... Wow... she changes into the Super Idol, Misty May!
She has two mascots as her partners, Posi-King and Nega-King.
Picture Gallery
Video Gallery
Ad blocker interference detected!
Wikia is a free-to-use site that makes money from advertising. We have a modified experience for viewers using ad blockers

Wikia is not accessible if you've made further modifications. Remove the custom ad blocker rule(s) and the page will load as expected.