Mahou Tsukai Chappy
General Information
Type
Anime
Created by
Yugo Serikawa

Hiroshi Ikeda

Years on Air
1972
Episodes
39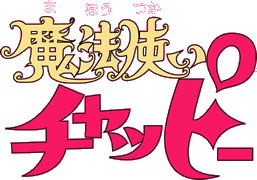 Japanese Title: 魔法使いチャッピー
English Title: Chappy the Witch
Italian Title: La maga Chappy
French Title: Chappy la Magicienne
Plot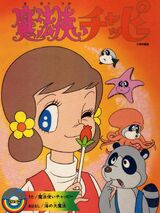 Chappy, becoming sick of the old customs of her people, left the Land of Magic for the human world. Soon her family sees how much she has in the other realm that they decide to join her in new home. Chappy is known for being the first witch to use a wand (actually a magical baton, given to her by her grandfather). Her special chant is "Abura Mahariku Maharita Kabura". Chappy's closest human friends are tomboy Michiko and girly-girl Shizuko, much like her predecessor Sally's friends Yotchan and Sumire.
Ad blocker interference detected!
Wikia is a free-to-use site that makes money from advertising. We have a modified experience for viewers using ad blockers

Wikia is not accessible if you've made further modifications. Remove the custom ad blocker rule(s) and the page will load as expected.