Mahou Shoujo Isuka
General Information
Type
Anime
Created by
Pixy
Years on Air
2010-2011
Episodes
3
HENTAI WARNING: This Magical Girl Show contain lots of nude and explicit sex scenes, be careful and be sure that you have 18 years old to watch it.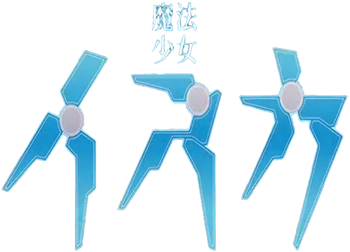 Japanese Title: 魔法少女イスカ
English Title: Magical Girl Isuka
Plot
The evil stone conceives a part of the king of the hell's power in a different world. To prevent his revival, the stone is implanted into a body of a magical girl! Now the clans from the hell follow after her. The evil stone cannot be regained by a simple destruction of the body. Thus, they start disgracing the magical girl in various ways!
Episode List
1- Kaikou (Coincidence Encounter)
(邂逅)
Airdate: April 24, 2010
2- Magoku (Demon Prison)
(魔獄)
Airdate: November 26, 2010
3- Dain (Fallen Horny)
(堕淫)
Airdate: August 26, 2011
Ad blocker interference detected!
Wikia is a free-to-use site that makes money from advertising. We have a modified experience for viewers using ad blockers

Wikia is not accessible if you've made further modifications. Remove the custom ad blocker rule(s) and the page will load as expected.