Hanoka
General Information
Type
Anime
Created by
Aruji Morino
Years on Air
2006
Episodes
12
Others
1 Recap
Japanese Title: 〜葉ノ香〜
Plot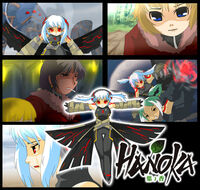 The Inhabitants of the Star are attacking Humans on the planet Tokinea, for polluting it with a machine civilaization. Humans who have only survived by science, wage war on the Inhabitants of the Star and have created "Demon Gods", powerful weapons, to destroy the Inhabitants of the Star. Now Yuuji and his new partner "Demon God 7", whom he named Honoka, are the Ultimate weapon to destroy the Inhabitants of the Star.
Video Gallery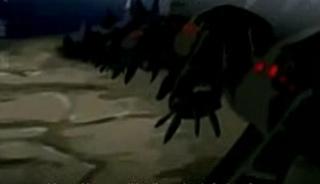 Ad blocker interference detected!
Wikia is a free-to-use site that makes money from advertising. We have a modified experience for viewers using ad blockers

Wikia is not accessible if you've made further modifications. Remove the custom ad blocker rule(s) and the page will load as expected.